Xiaomi Mi 8 Lite 8GB RAM variant to come with dual 12MP cameras, SND 660 chipset!
There arrives the new Xiaomi Mi 8 Lite 8GB RAM variant coming to town with dual 12MP cameras, Snapdragon 660 chipset and more. Read on to figure out the winner!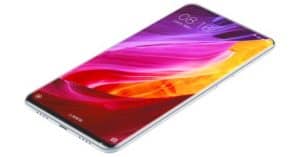 Xiaomi Mi 8 Lite 8GB RAM variant
As you may know, Xiaomi is no stranger to the "spray and pray" approach to mobile phone lineups increasingly growing popular in the past few years. Moreover, the Mi 8 family is now sprawling with the Mi 8 Explorer, Mi 8 Pro, regular Mi 8, Mi 8 SE and the proverbial runt, the Mi 8 Lite. As what we learned from a recent TENAA filing, the Mi 8 Lite might get a new coat and upgraded the memory to 8GB of RAM.
According to the merits of the latter on a mid-range device, it is noticeable that the "M1808D2TT" model number looks quite impressive. In details, the device can be described as a dual-colour look and complete with accents. As we witnessed, the new die finish is on the back and front of the unit with black and a reddish, pink or orange middle frame. According to TENAA reports, another white Mi 8 Lite unit has not made it to shelves.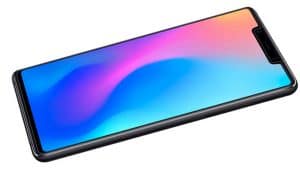 Apart from the exterior and the memory bump, the rest of the Xiaomi Mi 8 Lite specs remain unchanged. In details, the handset sports a 6.26-inch IPS display with the resolutions of 1080 x 2280 pixels. Under the hood, the Xiaomi budget device works with the Qualcomm Snapdragon 660 chipset and the other 64GB or 128GB of storage variants. Meanwhile, we can expect 32GB and 256GB tiers scattered according to TENAA. Whereas, Xiaomi Mi 8 Lite camera includes a dual 12MP+5MP main camera setup on the rear and a 24MP selfie lens. Keeping the light is a 3,350 mAh battery, alongside Android Oreo 8.1.
Xiaomi Mi 8 Lite 8GB RAM release date and price
In conclusion, the Mi 8 Lite is now available in China since September 21st, 2018. Meanwhile, we need to wait until November 11 for a global release. Besides, Xiaomi Mi 8 Lite price starts at CNY 1399 (roughly Rs. 14800). Do you like the upcoming Xiaomi smartphone? Share us your opinions below!