Samsung Galaxy S10 trio detailed: 5G network, foldable display and more!
We have received the latest report on Samsung Galaxy S10 trio detailed with 5G features, foldable display and more. Check out the news below!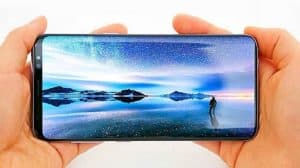 Samsung Galaxy S10 trio detailed
As far as it concerns, Samsung's plans for the early part of 2019 have been detailed by company insiders. Furthermore, the report reveals that Samsung is working on three Galaxy S10 devices. In details, one of which could be a 5G-ready phone, and the company is planning to show off its new foldable smartphone finally. As a result, the Galaxy S10 lineup might consist of three phones.
Therefore, Samsung Electronics Co. is preparing its line-up including its first 5G-capable smartphone, a cheaper flagship model and a foldable-screen device. According to our legit source, a 5.8-inch Galaxy S10 with dual-curved AMOLED screen, triple cameras on the back (with regular, ultra-wide and telephoto lenses). On the other hand, there comes with an in-display fingerprint scanner and an under the display selfie camera.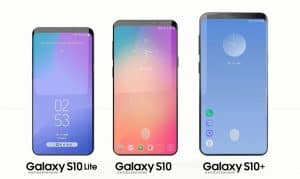 Moreover, there arrives the Plus model will be necessarily the same, but with a larger display. Otherwise, the entry-level Galaxy S10 will have a flat AMOLED display. From what we learned so far, the S10 Lite is likely to get a side-mounted fingerprint scanner. However, the report does not mention cameras, but we hope to see the cheaper Galaxy S10 to have a single camera on the rear. Whereas, Samsung's foldable smartphone might dominate a niche market with the potential to grow.
Samsung Galaxy S10 trio release date and price
According to a legit source, the company is developing to unveil a physical model of the foldable phone at the Samsung Developer Conference in San Francisco next month. Also, Samsung Galaxy S10 trio price range stays between $995 ~ Rs. 73, 007 and $1299 ~ Rs. 95, 312. What else are you looking for on the upcoming Galaxy S lineup? Let us know!