Samsung foldable phone confirmed to arrive with two displays up to 7.3", limited quantity!
The latest reports have confirmed the arrival of the upcoming Samsung foldable phone with dual screens, one of which up to 7.3-inch size, and its expected landing date. Check it out!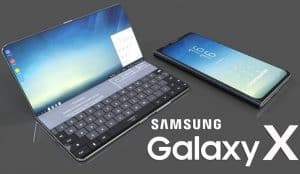 Samsung foldable phone confirmed
As far as it concerns, Samsung's upcoming foldable smartphone features a 7.3-inch Super AMOLED primary display and a 4.6-inch secondary display. However, most of the remaining specs stay unknown. Ahead of the big event, a report published by Korea's The Bell claims Samsung has confirmed the display specifications. In details, the Samsung handset would have two Super AMOLED displays.
By equipping the two displays, the smartphone could be used as a smartphone when folded and as a tablet when opened. Realistically, the primary display measures 7.29 inches diagonally (marketed as 7.3"), while the secondary display measures 4.58 inches (marketed as 4.6"). Whereas, the manufacturer of the device's both panels is expected to begin mass producing them this month.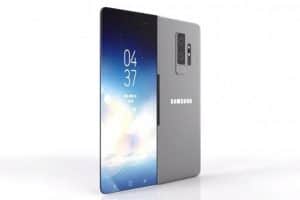 Since Samsung becomes one of the first major manufacturers to release a foldable smartphone (FlexPai previously), the company plans to sell a limited number of units initially. Furthermore, the initial volume comes around 100,000 units a month. Otherwise, Samsung Display expects to produce between 500,000 to 1 million units per year. In details, the secondary screen allows users to perform basic smartphone tasks without opening the phone. Whereas, the addition of a display outside would make the phone thicker and increase power consumption. Also, the Samsung device is highly durable thanks to KH Vatec hinge preventing two panels from breaking upon impact. In details, the hinge allows users to fold out the main display at various angles.
Samsung foldable phone release date and price
Hopefully, the device is arriving at the Samsung Developer Conference in San Francisco next week around November 07 and 08. Furthermore, the use of two displays would raise the overall cost of manufacturing the device. In details, Samsung foldable phone price could reach ₩2,000,000 (around $1,850, £1,375, AU$2,400).